ARMORY WINS M&A ADVISOR INFORMATION TECHNOLOGY DEAL OF THE YEAR AWARD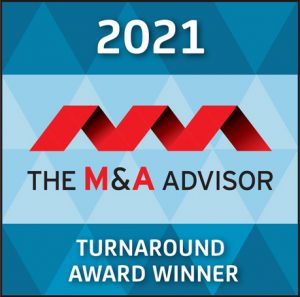 We are pleased to announce that Armory Securities, LLC has been honored with the 2021 Information Technology Deal of the Year category award presented by The M&A Advisor. The award is in recognition of Armory's work as the exclusive financial advisor for the restructuring of Wave Computing Inc.
Wave Computing Inc. is an independent technology company engaged in licensing, development and sale of technology and services based on its microprocessor core architecture intellectual property. Armory served as the exclusive financial advisor for the transaction which included successful sale of all Wave Computing Inc. via §363 auction under the U.S. Bankruptcy code. Tallwood Technology Partners, LLC emerged as the successful bidder for Wave with an improved Chapter 11 restructuring bid valued at $61 million. Learn more about the transaction here.
The Armory team that served on the transaction included Co-Founder Nick Tell, Managing Director Sandy Prabhakar and Vice President Michael Uyemura.

Armory Securities, a division of Armory Group, LLC, is a leading investment bank dedicated to helping middle market companies and their constituents. Armory Group, through its subsidiaries, provides investment banking services, asset management services and advisory services, including enterprise transformation and interim management, to middle market companies and their stakeholders. Learn more about Armory Group, and its subsidiaries, at www.armorygroupllc.com.
Armory Securities, LLC, member FINRA, Member SIPC