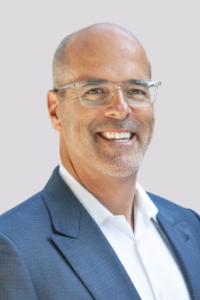 Armory Group, LLC, a leading financial advisory firm serving the middle market, is pleased to welcome Jim Alwan as a Managing Director. Based out of the Los Angeles office, Jim brings over 25 years of executive management and operating experience in technology and the healthcare industry, having led early-stage firms as well as large multinational businesses by driving rapid growth, strategic pivots, and turn-arounds. He brings a direct and hands-on approach to strategy and operations in highly competitive and regulated industries.
Prior to joining Armory, Jim focused on solving complex business problems and delivering growth in a variety of healthcare businesses. He served as President and CEO of early-stage respiratory innovator Ventec Life Systems, expanding the business, and driving it to a successful exit. Before that, he was the SVP and GM of the global Hospital Respiratory Care Business Unit of Royal Philips, guiding the company through a ~300% scale up reaching $1B in revenue during the COVID-19 pandemic. As VP of Innovation and Business Development in the Medication Management business at Becton Dickinson, his team launched the first comprehensive Infusion System integration to Hospital IT, establishing a software subscription business driving fast growth in the traditional capital equipment and consumables lines. Previously, he was responsible for innovation and product development in the Carl Zeiss Meditec ophthalmic solutions business. Prior to the sale to LivaNova PLC, Jim served on the board of ALung, Inc., an innovator in ECMO-related therapy.
"We are thrilled to welcome Jim to the Armory team. With his rich experience and a proven track record in the healthcare and technology sectors, Jim brings a depth of expertise that will be instrumental in expanding our reach and capabilities," said Eben Perison, co-founder of Armory Group. "I look forward to the innovative solutions and fresh perspectives Jim will bring to our firm, and I am confident that his addition will strengthen our commitment to expanding our presence and driving growth within the healthcare and technology sectors."
"Having spent a significant portion of my career fostering growth and innovation within both early-stage and multinational healthcare companies, I see a unique opportunity to leverage my experience in the dynamic environment that Armory offers, I am eager to collaborate with the team, drive transformational growth, and continue to make a lasting impact in the industry." –Jim Alwan
Jim graduated with honors with BS, MS, and PhD degrees in Electrical & Computer Engineering from the University of Illinois at Urbana-Champaign and holds numerous patents in hardware and software technology. He has completed executive education at the University of California Berkeley Haas School of Business and the MIT Sloan School of Management.
Jim can be reached at 858.776.0045 or at jalwan@armorysecurities.com.
About Armory Group, LLC
Armory Group, LLC provides comprehensive capabilities focused exclusively on the middle market, including investment banking, consulting and asset management. Our collective capabilities, including our award-winning team of industry experts, allows us the flexibility to deploy the right resources to best serve the specific needs of our clients. Learn more at armorygroupllc.com.