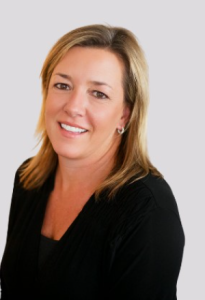 Armory Group, LLC, a leading financial advisory firm serving the middle market, is pleased to welcome Nicole Nugent as a Managing Director. Based in Los Angeles, Nicole brings more than 20 years of experience advising middle-market companies on a wide range of transactions, including mergers and acquisitions, private and public equity and debt offerings, restructurings, and valuations, with a focus on the Consumer and Retail industries.
Prior to joining Armory, Nicole served as CFO for Wings&Arrow, a leading beverage producer in the rapidly growing Beyond Beer segment. Before joining Wings&Arrow, Nicole was a Managing Director in Food, Beverage & Agribusiness group at Cascadia Capital and before that was the Co-Head of Investment Banking at First Beverage Group, where she advised numerous brands across the beverage alcohol and non-alcohol segments. Before joining First Beverage, Nicole was a Managing Director in the Consumer Investment Banking group at Imperial Capital, where she executed numerous restructuring, leveraged finance, and merger & acquisition engagements. Nicole began her banking career at Citigroup and also spent time at Bear Stearns and Banc of America Securities.
"We are pleased to welcome Nicole to the Armory team. Her depth of experience in advising middle-market companies on mergers & acquisitions, growth equity and minority equity capital raises, debt offerings, restructurings and valuations will be of great value to our clients" said Eben Perison, co-founder of Armory Group. "Nicole's addition is an exciting opportunity to expand Armory's West Coast practice and add to our national presence while also expanding our consumer sector expertise."
"I am thrilled to be joining the Armory platform at this dynamic time in the market. I have admired what the Armory team has been building in terms of both product and industry expertise and look forward to working with the entire team to continue building out their growing consumer practice."    – Nicole Nugent
Nicole holds an MBA from The Anderson School at UCLA, a Graduate Diploma in Economics from The London School of Economics and a Bachelor of Arts in Economics from UCLA, where she competed on both the cross-country and track and field teams.
Nicole can be reached at 310.993.4761 or at nnugent@armorysecurities.com.
About Armory Group, LLC
Armory Group, LLC provides comprehensive capabilities focused exclusively on the middle market, including investment banking, consulting and asset management. Our collective capabilities, including our award-winning team of industry experts, allows us the flexibility to deploy the right resources to best serve the specific needs of our clients. Learn more at armorygroupllc.com.